Give it a couple days and the cream rises to the top. This time a team effort, with help from Barry York.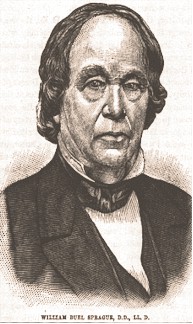 Danger of Being Over Wise--this sermon by William Sprague has a great message about understanding our limits. Providentially, it was written while Sprague was undergoing great physical pain.
Worship Starts in the Bathroom--This article from Jeff Kingswood, originally written for his church family, is full of practical wisdom for involving your children in worship.
Your Theological System Should Tell You How to Exegete--Kevin DeYoung keeps delivering great stuff! Contrary to the idea of approaching the texts of Scripture without any bias, he argues well (with help from Moises Silva) that our theology should inform how we study and interpret the Bible.
Through several conversations, I've found that many Christians simply have no idea _that _gambling is wrong or _why _it is wrong. These two posts from Al Mohler (When the Accounts are Called and Casino Culture) are a good place to begin. This is one of the great evils of our society slyly skating by because the church has failed to call it what it is.