Turning the internet upside down and giving it a good shake...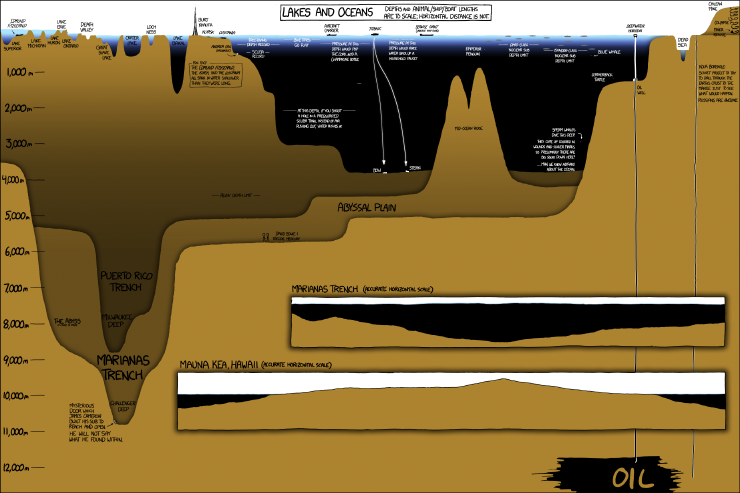 Lakes and Oceans--Web-comic-supreme xkcd outdoes itself (himself?) with this infographic about the Lakes and Oceans. Take some time to peek around, be amazed, feel small and laugh at the hidden jokes.
CS Lewis' self-forgetfulness--This quote about CS Lewis is from one of my favorite books, Alan Jacobs' The Narnian. If you like Lewis at all or have ever wanted to take your summer vacation in Narnia, you should treat yourself to it.
5 Things You Should Know about Child Sex Offenders--No, this isn't fun at all. But this post is a must-read for every pastor, elder and parent. Especially frightening is the truth that churches are often targeted because of the trusting community we promote. A question for discussion: how do we faithfully protect the church family without losing trust and grace, without diving headlong into cynicism?
66-Volume Collection!--Again from our friend Adam Kuehner is this pithy reminder about the great privilege we have in reading and meditating on God's Word. In a day and age when puritan collections and ebooks have made so many good reads available so easily, we do well to give ourselves to God's Word first and foremost.
Wendell Kimbrough, Things That Can't Be Taught--Though Spotify has made me reticent to actually download anymore albums, I'm making an exception for this one. World magazine pointed the way to this spiritual and eclectic singer-songwriter from Washington, D.C. Definitely worth a listen. Click through to this video and enjoy, especially the clarinet!