To Christian college students who are settling into your dorm rooms: you can find ideas for dorm room set-up in places like this or learn about the cost here. But, those won't necessarily help you think about how to make your new abode a place where people find grace. Students all around you are thinking, and their thinking is changing, and they are often open to spiritual truth in ways they never have been before. Often, that transformation begins through relationships where they live. The Apostle Paul was well pleased to impart to the Thessalonians not only the gospel of God, but also his own life – so is your room arranged to impart grace?
Every experience is different; I only have my own, which was with a Christian roommate on the campus dormitory of a large, public university. However, the nature of humanity remains the same across different campuses. The attached picture is a floor plan of my dorm room at Purdue that the university gave incoming students so we could plan (just rediscovered in an old file). In our two years together at Cary Quad East 331, my roommate and I prayed that the Lord would give us great ministry opportunities in that room, and we tried to plan for it. Our gracious Lord gave us some of the greatest opportunities and memories college students could want.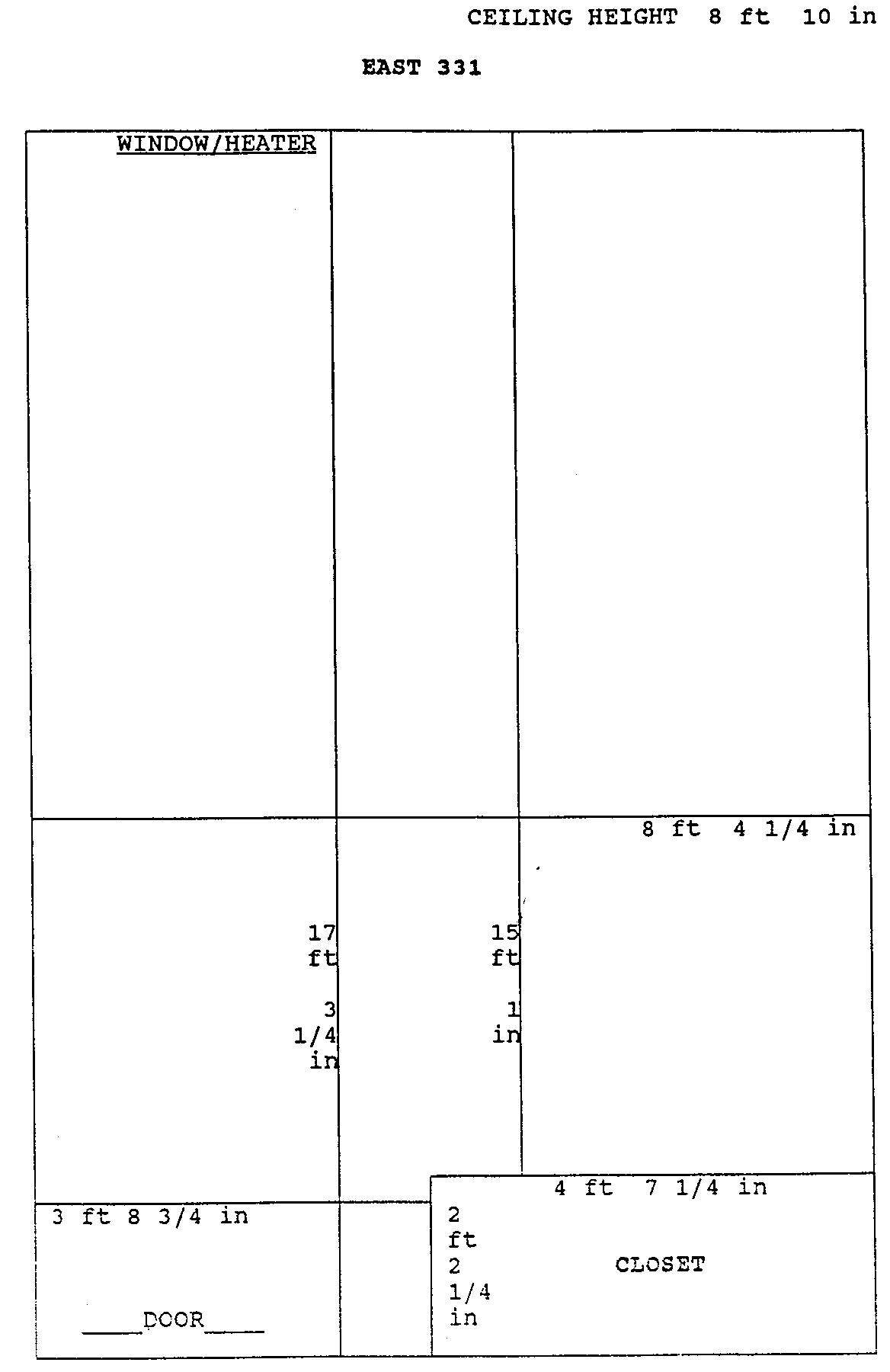 Some of you are engaged in ministry for Jesus Christ more faithfully and effectively than we ever were, and that's really exciting to see. If the following suggestions can help you excel still more in the life and ministry that runs through your dorm room, I will rejoice:
In the future, request a room with heavy traffic in the hall and leave the door open. Our dorm had communal baths; room 331 was right across the hall. We met every guy who ever needed to brush his teeth. Jesus went where the people were; we do the same.
Leave nowhere to study in the room. That's right – plan to study somewhere else without distraction! A professor taught us to schedule our first class as early each day as possible and to book the latest possible class in the afternoon. Then, stay on the academic part of campus through the whole day and get your work done. What else are you going to do? Go back to your room and watch Dr. Phil? Go to the ant, consider her ways and be wise. If you treat your academic work like a job with real hours, chances are, you'll learn a lot, your grades will reflect it, and you'll be remarkably free in the evening.
Create as much seating space as possible. Our room was approximately 8' x 15', and twelve people would still regularly pack in, sometimes more. To achieve this, we stacked the dressers and built lofts for the beds that pushed the mattresses almost to the ceiling. We laid down padded carpet, and put a couch went against each wall, one facing the other. The loft frame was high enough that my 6'3" roommate could walk under the crossbar without ducking. The beds were so high that they only functioned as storage, and we slept on the floor (better for back health than on the couches) by throwing our sheets down each night. The couches also provided sleeping space for prospective students who visited or other buddies. Desk chairs and desk tops served as additional seating area to the six or eight we could wedge into the couches. Others would bring chairs as needed. Now, not everyone may be able to do exactly what we did, but I'm pretty sure that the creative spirit is alive and well in college students to want to see a gentle reformation on their campus – so you figure out how to add seats to your space to make yours a place of grace. People walk in to chat when they know there's a seat for them, too.
Get rid of the TV. Sure, video games and ESPN will attract a few people, but mostly it will waste time and decrease interpersonal interaction. Laptops and tablets will waste enough of your time anyway.
Add a few attractions. The sky-high loft arrangement always served as a conversation starter, but little things like our grapefruit tree did, too – until it died. My grandmother sent a fresh box of cookies from across town each week (after all, she had lived in room 326 down the hall when female students had been housed there for two years after WWII), and other students knew they were always available. We had footballs, baseballs, and a Frisbee rolling around – if you want to have fun, other people are pretty quick to join you. If you are reading good books and they are on the shelf, or have pictures up of people and life experiences, or perhaps posters (and absence of the wrong ones), you will always start discussions about what is true, honorable, just, pure, lovely, commendable, excellent, and worthy of praise.
Schedule regular events. The discipleship group our pastor led and Bible studies in that room ministered to our hearts and the hearts of others. Every Lord's Day evening after evening church service we invited all of our friends to come and bring whatever they could contribute to the feast (the dining hall was closed). In the middle of the room, a pile formed of Pop Tarts, microwave popcorn, cartons of orange juice, cans of salmon, crackers, leftover pizza, pretzels, apples, Fig Newtons – you name it – and we dug in. However, the best part of the schedule was that a core group of four guys committed to pray together every night at 10:30 p.m. on those couches. We ended our sports activities, extracurricular meetings, and study groups in time to be back to pray every night through the week. That small crowd often attracted others and it provided great fellowship that naturally continued after the last "Amen." Fellow students were not the only ones to meet us in that room. God met us there through the Spirit as we found sweet communion with the living God every night that transformed our college experience as we drew near to God and he drew near to us. The Father answered many of our prayers then as we prayed for Jesus to be glorified on campus, and today, he keeps on answering those prayers uttered in East 331 years ago. My prayer is that he will do it for you, too, this year.