I try not to blog too much about this blog, but every now and then duty calls. I wanted to make our readers aware of a few matters.
We won another "Challies" Award! Like many of our authors and readers, I love Tim Challies' blog and consider it the preeminent Christian site. So when I heard last week, in the midst of wedding planning for my daughter (see below), that he had listed Gentle Reformation as one of his top multi-author blogs of 2018, it just added to the joy. Then when I read the gracious commendation he gave us below, I was overjoyed. Though Tim does not actually give an award, it sure feels like one!
"This is still and again one of my absolute favorite sites. I read it daily and never fail to benefit in some way." -Tim Challies
We are adding a few new authors! At Gentle Reformation, we have sought to carefully build a team of writers that meet the qualities of our purpose statement and help us meet the goal of posting at least once daily Monday through Saturday. Thankfully, the Lord has provided the three new authors below that will start contributing this next month. We know they will maintain the spirit of Gentle Reformation while adding further depth and perspective to us.
Keith Evans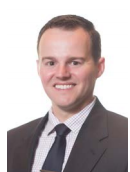 The newest Professor of Biblical Counseling at Reformed Presbyterian Theological Seminary, Keith brings a joyful spirit, an experienced perspective beyond his years, and a sharp mind to us. Married to Melissa and having four daughters, he also is a sweet man. I trust you will find his writing to give needed insights into many of the issues facing the church today.
Joel Hart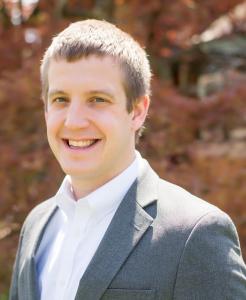 Joel is a freshly ordained new pastor at the Second Reformed Presbyterian Church where fellow GenRef blogger James Faris also serves. I have had the joy through the years of watching Joel go from battling my son's team on the high school basketball court to serving as my teaching assistant at RPTS. Joel is a godly young man with a keen mind, heart for evangelism and discipleship, and eyes on cultural matters. I look forward to the contributions he will bring.
Sharon Sampson



For some time, we have desired to add female writers to Gentle Reformation. We are excited about how the Lord had led us to Sharon. She serves at RPTS in a variety of capacities as she serves in such areas as Biblical counseling, marketing, financial aid, and assessments. A gifted speaker and counselor, I know our readers will be blessed by her perspective on life issues.
The return of Comments! When we switched to a new platform earlier this year, we decided to make our look a cleaner one by not having comments on the blog. However, our authors have missed the interactive nature this feature gave to the site, so we are going to have comments again for 2019 to see how it goes. So let us know what you think!
My daughter was married this Friday! Well, in one sense this has nothing to do with the blog. But then again, a blog is a way for an author to communicate not only his thoughts but some of his life as well. So as I gave away my dear girl, Emory, to a wonderful young man Tommy on Friday evening, I had to share a bit of the gratitude my wife and I have for the Lord's covenant faithfulness to our family reflected in the picture. "Oh give thanks to the Lord, call upon His name; make known His deeds among the peoples...(for) He has remembered His covenant forever, the word which He commanded to a thousand generations" (Ps. 105:1,8).